FOR IMMEDIATE RELEASE
July 20, 2022
MEDIA CONTACT:
Alex Juarez, ajuarez@aarp.org, 602-262-5169
Janeen Gaskins, CEO@GASKINSCharity.org, 623.606.7977
AARP Arizona Selects G.A.S.K.I.N.S. Charity For a 2022 Community Challenge Grant
PHOENIX, Arizona— Today, AARP Arizona announced that G.A.S.K.I.N.S. Charity has been selected to receive a 2022 AARP Community Challenge grant, one of 6 grantees chosen statewide.
The G.A.S.K.I.N.S. Charity provides low to moderate income living in place seniors with simple technology solutions that improve safety, enhance health, increase socialization, advance productivity, to facilitate a better quality of life. The grant will provide simple technology to improve accessibility for seniors.
Janeen Gaskins, CEO of G.A.S.K.I.N.S. Charity stated "We are excited to introduce simple technology solutions that improve the quality of life for older adults aging in place. Our Certified Living in Place Professional will work to qualify program participants and their caretakers to ensure that the technology modifications have optimal benefits. Our CEDIA Certified Technicians will provide the highest level of integration, automation and installation, which includes training awardees on usage and maintenance of the equipment." Eligibility requirements can be found on-line at www.GASKINSCharity.com.
This project is part of the largest group of grantees to date with $3.4 million awarded among 260 organizations nationwide. Grantees will implement quick-action projects that help communities become more livable in the long-term by improving public places; transportation; housing; diversity, equity and inclusion; digital access; and civic engagement, with an emphasis on the needs of adults aged 50 and over.
With this grantee class, AARP is bolstering its investment of affordable and adaptable housing solutions in response to the national housing crisis. With additional funding support from Toyota Motor North America, the program is also increasing its support of projects that improve mobility innovation and transportation options.
All projects are expected to be completed by November 30, 2022, and are designed to achieve one or more of the following outcomes:
Create vibrant public places by improving open spaces and parks and activating main streets.

Deliver a range of transportation and mobility options by increasing connectivity, walkability, bikeability, wayfinding, and access a wider range of transportation choices.

Encourage the availability of a range of housing by increasing accessible and affordable housing solutions.

Ensure a focus on diversity and inclusion while improving the built and social environment of a community.

Support communities' efforts to build engagement and leverage funding available under new federal programs through laws including the American Rescue Plan Act, the Infrastructure Investment and Jobs Act, and more.

Increase Civic Engagement with innovative and tangible projects that bring residents and local leaders together to address challenges and facilitate a greater sense of inclusion.

Other community improvements, including Health Services, Community Development, and Coronavirus Pandemic Recovery.
"We are incredibly excited to support G.A.S.K.I.N.S. Charity as they work to make immediate improvements, encourage promising ideas and jumpstart long-term change in Phoenix," shared Dana Marie Kennedy, AARP AZ State Director. "Our goal at AARP Arizona is to support the efforts of our communities to be great places for people of all backgrounds, ages and abilities." Other Arizona grantees include Camp Verde Parks and Recreation, Change Labs in Tuba City, Elaine in Phoenix, Red Feather in Hopi and Navajo Reservations and Yuma Crossing National Heritage Area. The full list of grantees can be found at www.aarp.org/communitychallenge.
The Community Challenge grant program is part of AARP's nationwide Livable Communities initiative, which supports the efforts of cities, towns, neighborhoods and rural areas to become great places to live for people of all ages. Since 2017, AARP Arizona has awarded fifteen grants and $181,657 through the program, to nonprofit organizations and government entities across the state. View the full list of grantees and their project descriptions at www.aarp.org/communitychallenge and learn more about AARP's livable communities' work at www.aarp.org/livable.
###
About AARP
AARP is the nation's largest nonprofit, nonpartisan organization dedicated to empowering people 50 and older to choose how they live as they age. With a nationwide presence and nearly 38 million members, AARP strengthens communities and advocates for what matters most to families: health security, financial stability and personal fulfillment. AARP also produces the nation's largest circulation publications: AARP The Magazine and AARP Bulletin. To learn more, visit www.aarp.org, www.aarp.org/espanol or follow @AARP, @AARPenEspanol and @AARPadvocates, @AliadosAdelante on social media.
About G.A.S.K.I.N.S. Charity
The G.A.S.K.I.N.S. Charity is a certified 501(c)(3) non-profit organization that provides low income, elderly, disabled and veteran populations with technological and mechanical residential and commercial integrations. The G.A.S.K.I.N.S. Charity introduces innovative and forward-thinking solutions for quality of life, conveniences which are integrated into an easy-to-use control platform that can be managed from mobile phones, tablets, computers, universal remotes, and voice/motion command systems. Thematic designs will provide individuals and family members with tools to make tasks easier while giving them peace of mind when caring for themselves and loved ones that are aging in place or living with grace and unable to care for themselves.
2nd Quarter BLOG
Smart home technology is becoming more common in households. More than 90% of homeowners have at least one smart home device.
ACHIEVEMENTS
We may be small, we may be new, our statistics prove that we need you. Donate TODAY!
12
DONORS
$3,500
DONATIONS
$23,000+
GRANTS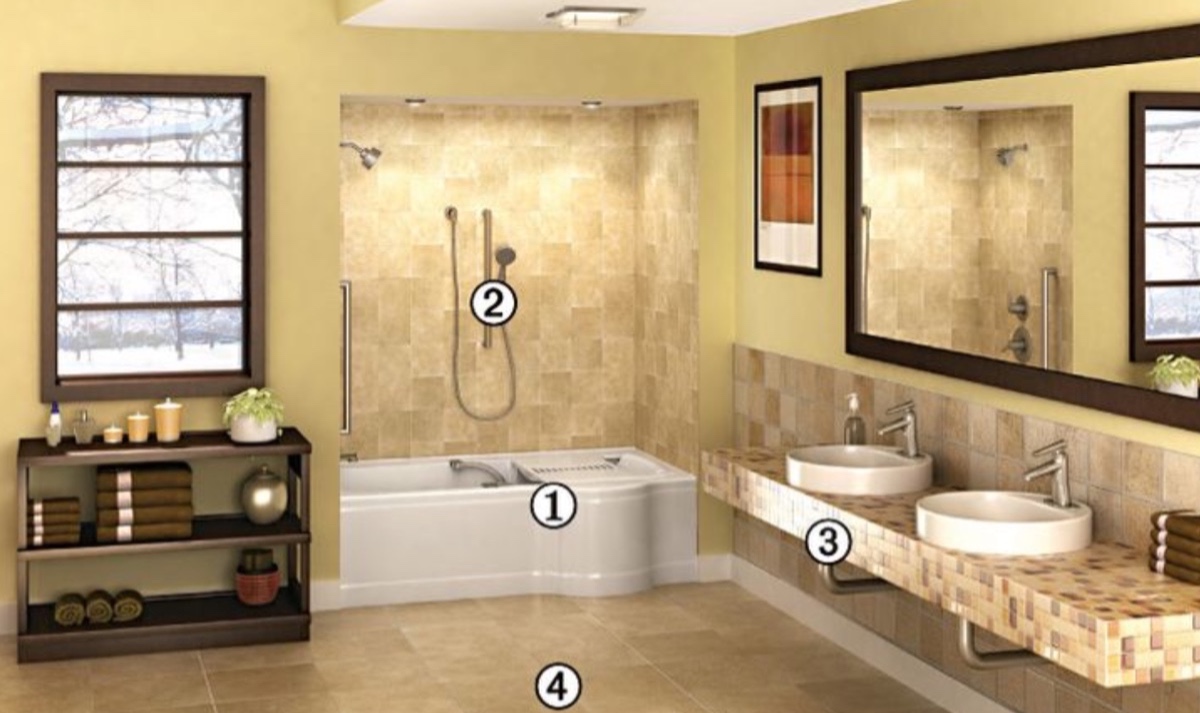 1
PROJECTS
The Charity would like to support one Simple Technology Project at $2,000 to support the City of Maricopa County's Resource Guide initiative. This grant gift will be a campaign initiative to get input and community buy-in for a future Resource Guide to support seniors that are looking for an electronic search engine to help them find what they need.
I am 72 years old and live with my daughter. I need small bathroom renovations to accommodate my aging needs. Your donation will help me purchase an elevated toilet with bidet and grab-bars to help me stay safe and healthy. — Erica Fields
Lily is autistic and it has become more difficult to keep her safe. We want to renovate our home to include a sensory room, surveillance cameras and safety elements that can be remotely controlled when we are not at home. This large project will help us stay sane, while allowing Lily to live more independently. — Jane Drew
Water Closet Upgrade $2,000 Grant

Problem
Small area
Toilet too low
Hygiene Assistance Needed
Solution
Elevated ADA Toilet
Appropriate Storage Unit
Functional Fashion Grab Bar
Stylish Tissue Dispenser
Bidet - Temperature Control
Bidet - Safety Lighting
Bidet - Remote and Manual Cleaning System
Process
Submitted Application
Grant Secured
COO home visit
Client approves Scope
Equipment Purchased
Installation
Client Training
Client Approval
Client Survey